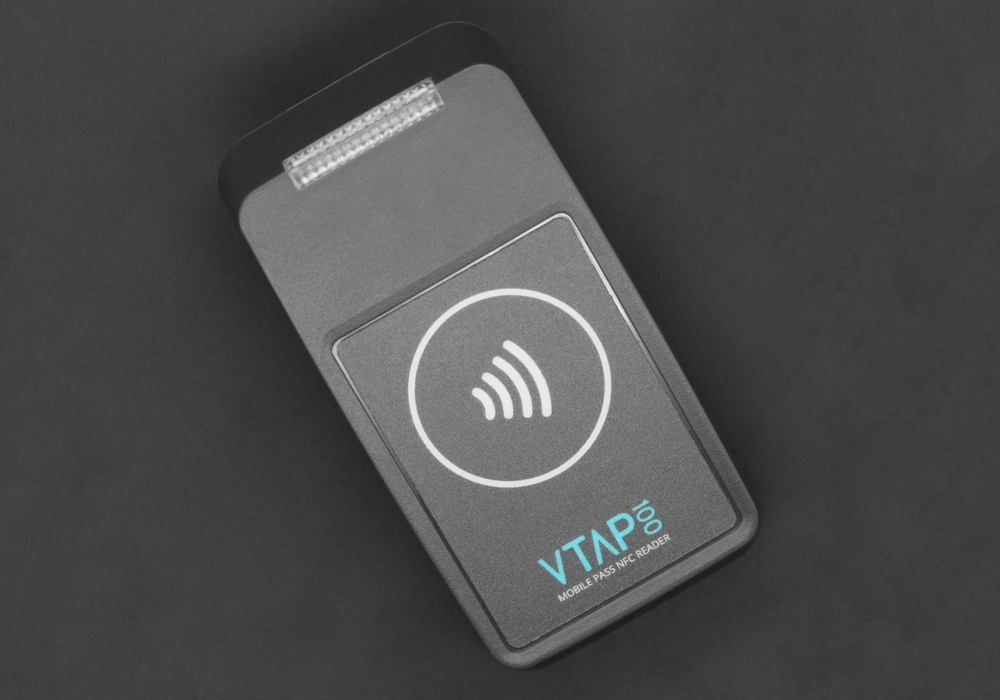 VTAP – the most versatile and secure NFC readers
The VTAP series of NFC readers for mobile wallet passes offers unrivalled flexibility and security. They are designed by Dot Origin to streamline and enhance user interaction – with just a quick tap of an iPhone or Android device – while also supporting a wide range of physical NFC and RFID credentials too.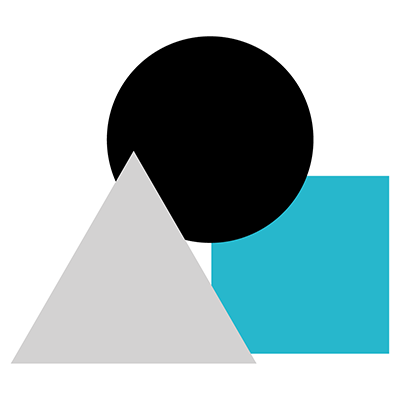 Robust enclosures
Suitable for counter-top, turnstile and wall mounting.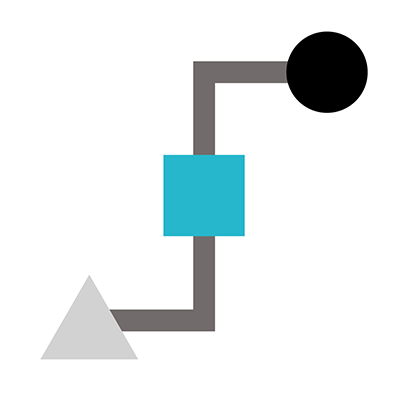 Powerful connectivity
USB + RS-232 serial, Wiegand, RS-485 and Wi-Fi options.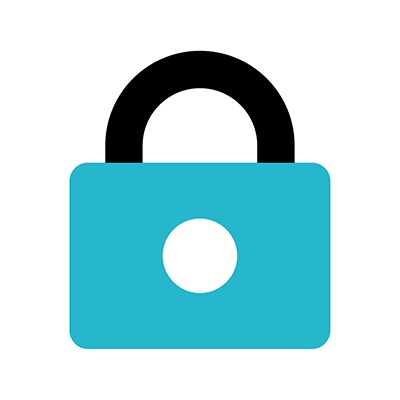 Strong security
Secure enclave for multiple encryption keys.
The benefits of VTAP NFC pass readers
✔ Users need only the Apple Wallet or Google Wallet app to store NFC digital passes
✔ VTAP readers automatically select the right pass, read and decrypt it, and send pass data to the connected system
✔ Fully certified by Apple for VAS and Google for Smart Tap
✔ Also compatible with MIFARE, DESFire and NFC Forum cards and tags
The preeminent solutions for reading digital NFC passes from Apple and Google wallets – VTAP readers are deployed across thousands of facilities worldwide, in fitness centers, membership venues, sports and entertainment arenas, as well as retail and hospitality sites.
Quick deployment
Easy to retrofit to existing systems, and quick to integrate into new platforms – providing a smooth transition to an Apple and Google digital wallet pass experience.
VTAP readers have been designed specifically for mobile pass applications, but also read popular contactless NFC and RFID cards and tags – supporting mixed media environments and easing the migration away from legacy plastic cards.
Configurable to selectively extract and transfer pass data within existing system formats.
QR/barcode code scanner emulation.
Easy management
No SDK required for configuration and management. The file-based approach to VTAP reader configuration is platform independent and requires no drivers or dedicated software. Simply copy configuration, firmware, and private key files (in standard file formats) to the reader to update.
Operating parameter configuration can be done via either USB or serial host interface. Serial file transfers use the ZModem protocol, with active (send on tap) and passive (command/response) interface options.
The flexible and intuitive settings can be edited manually or programmatically, and real time commands can be sent. Settings include support for the use of multiple pass profiles and private keys, as well as tailored feedback to users via RGB LEDs and/or a buzzer.
Strong security
Designed with security in mind from the outset.
Protected merchant private keys. It is not possible to read back the keys used to decrypt pass data once they have been loaded, although they can be updated easily by reloading.
Reader firmware updates can use an encrypted update file. All configuration data can be password protected. Reset to factory defaults, if needed, clears all sensitive data.
MIFARE secure sector and DESFire secure file reading is also implemented to support migration from legacy systems.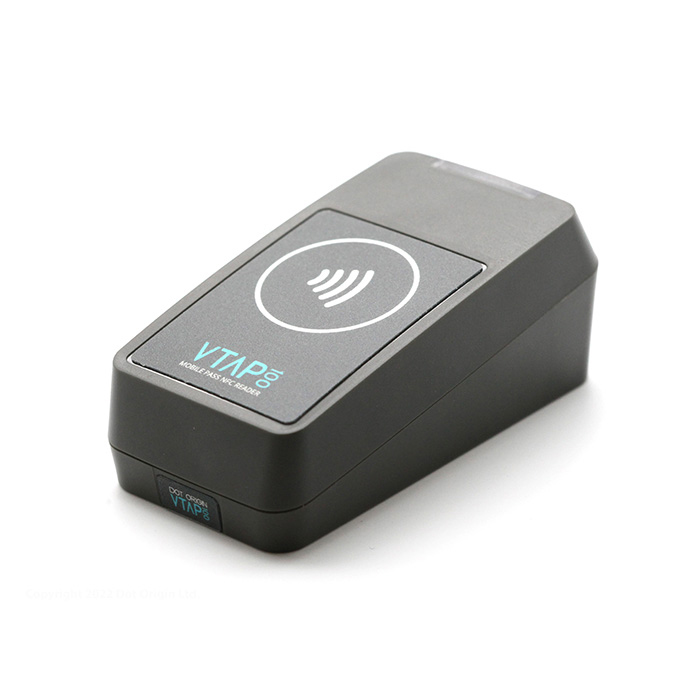 VTAP100 Desktop USB Reader
Form factor / options

Compact desktop case
Can be reconfigured for wall mounting
Optional custom branded front label
Connectivity
Captive USB cable
Part numbers / downloads

Standard configuration: VTAP100-USB-CC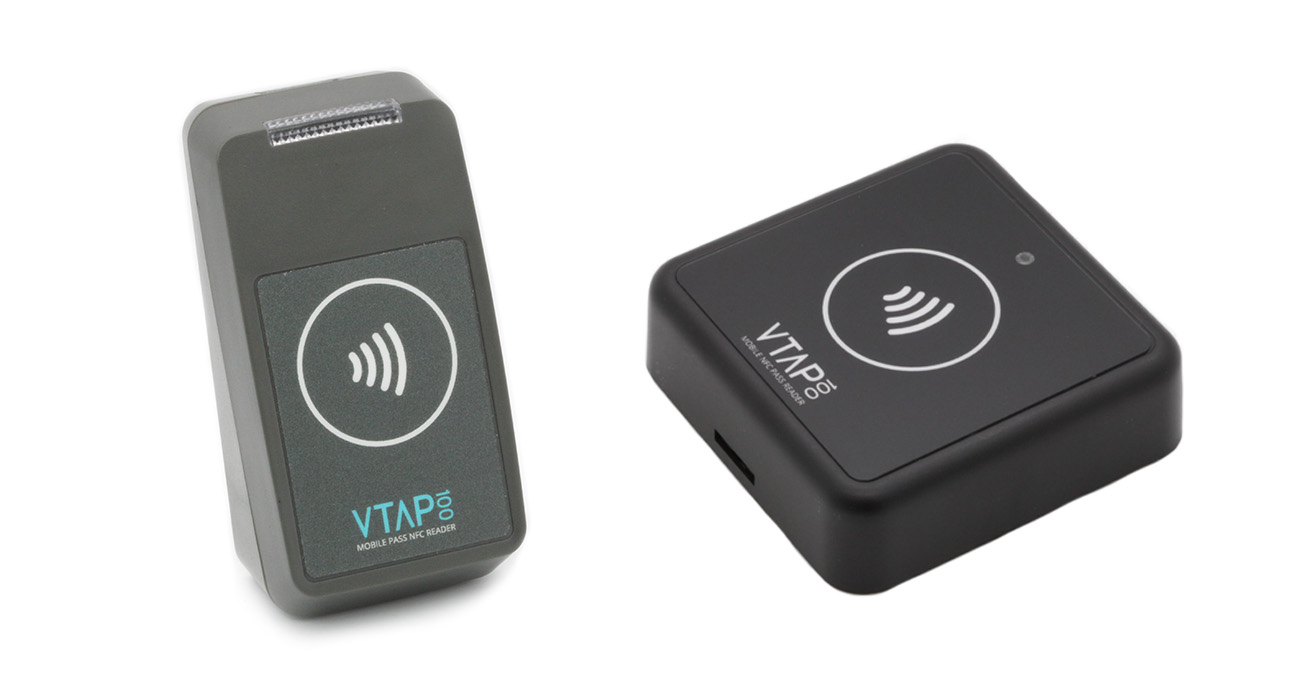 Form factor
Square and compact wall/mullion mountable case options
Optional custom branded front label
Wall/mullion version designed for outdoor use
Connectivity
Removable Wiegand connector with 8-16V power supply, Wiegand data, buzzer and LED
Internal micro-USB socket for configuration/programming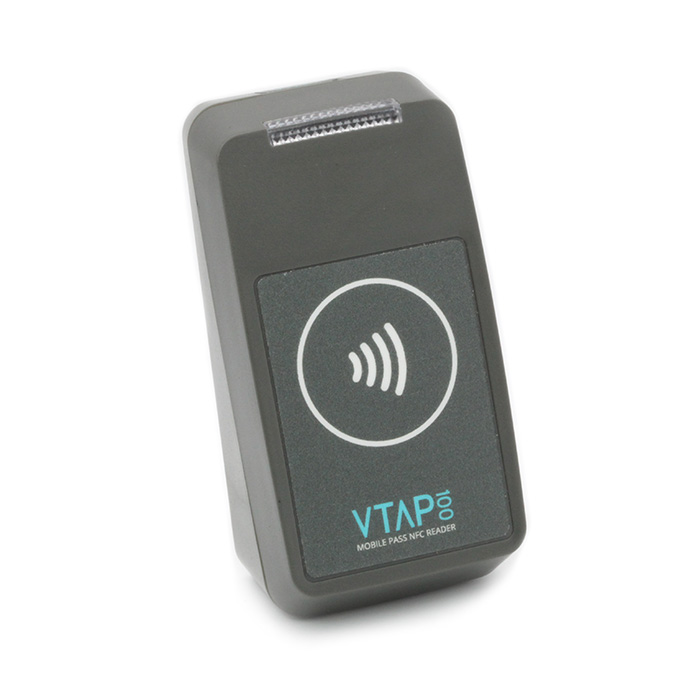 Form factor / options

Compact wall/mullion mountable case
Optional custom branded front label
Designed for outdoor use
Connectivity
Removable RS-485 connector with 8-16V power supply and serial data
Internal micro-USB socket for configuration/programming
Part numbers / downloads
Standard configuration: VTAP100-PAC-485-CC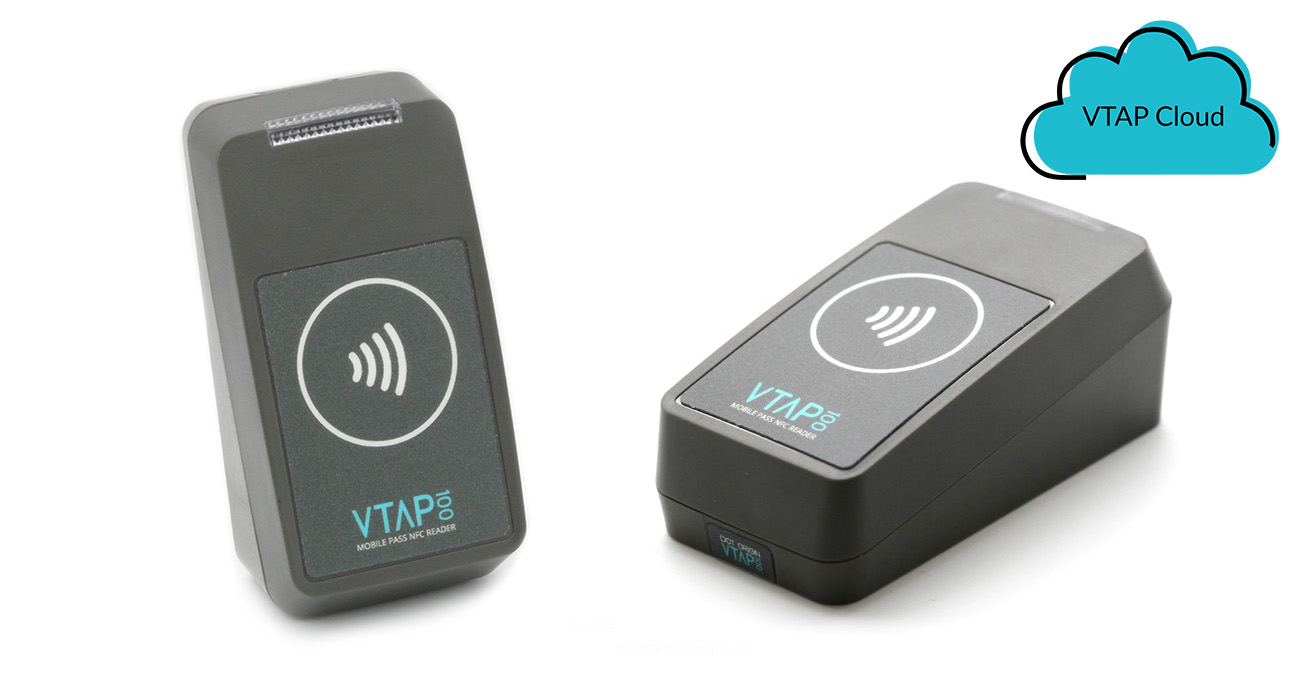 VTAP100 PRO Cloud-connected Reader
Wi-Fi connected, with VTAP Cloud service
Form factor / options

Compact desktop case
Can be reconfigured for wall mounting
Optional custom branded front label
Connectivity
Wi-Fi (2.4GHz, WPA to network/internet)
Captive USB cable for 5V power and optional data output
Part numbers / downloads
Standard configuration: VTAP100-PRO-CC