Replace QR codes with Wallet passes
.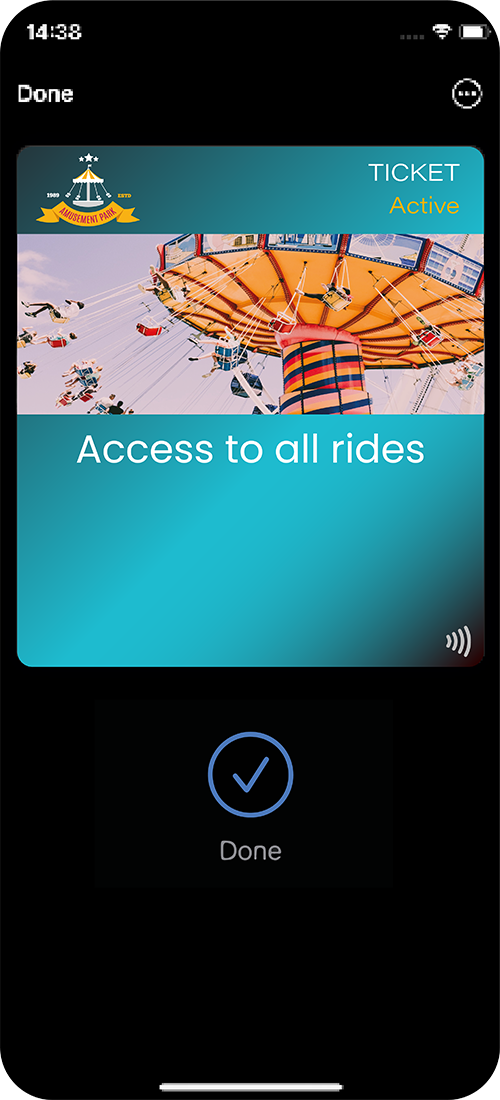 NFC passes for Apple Wallet can replace QR codes across an endless array of applications. NFC enabled wallet passes on iPhone deliver real improvements over using QR codes:
✔ Fast and convenient for users. Apple VAS certified wallet readers will auto-detect relevant NFC passes in an instant – no more searching to bring up the QR code on an email, just tap your iPhone or Apple Watch on the reader.
✔ Secure. iPhone and Apple Watch encrypt all pass data exchanged over NFC with a matching reader.
Additionally, as with other Apple Wallet services, users can block a lost or stolen device via 'Find My iPhone'.
✔ Economical, efficient and environmentally-friendly. Using Apple Wallet passes requires no more administrative time than issuing QR codes and offers the same paper- and plastic-free benefits.
✔ Communication to users. Push notifications can keep users informed and updated via their iPhone.
QR codes are widely used in contactless ID applications. Apple has defined templates for common types of wallet pass, including: boarding passes, event tickets, store cards and coupons. Always mindful of ensuring the highest levels of customer experience, Apple will check and approve each application to issue NFC passes.
In addition to general-use Wallet passes, Apple also has dedicated options for storing digital keys (for car, home and hotel) in Apple Wallet as well as student ID and mobile driving licences.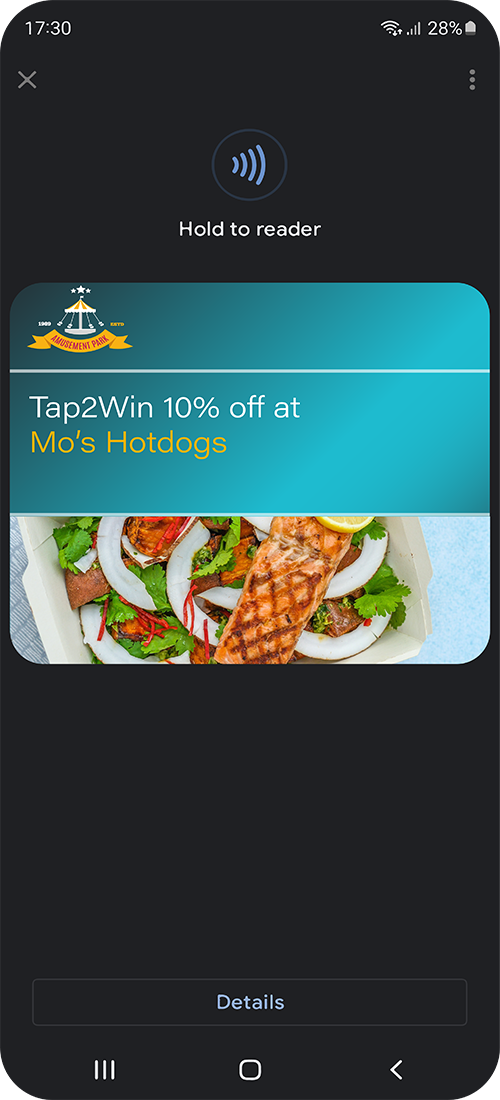 Google Wallet's Smart Tap NFC passes can also be used to replace QR codes. Using NFC wallet passes on an Android phone offers equivalent advantages over physical NFC tags:
✔ Fast and convenient. Smart Tap certified wallet readers auto-detect relevant passes – avoiding delays locating tags.
✔ Secure. NFC data sharing is encrypted using private keys within Android devices. Users can remotely halt the Google Wallet service on a lost phone via Google's 'Find My Device' service.
✔ Economical, efficient and more environmentally-friendly. None of these advantages are lost by switching from QR codes to mobile NFC passes.
✔ Communication to users. Mobile push notifications can keep users updated.
Google has defined templates for common types of wallet pass, including event tickets, loyalty cards, offers and travel passes – making it easier for NFC tag applications to be migrated to digital NFC wallet passes.
VTAP wallet pass readers are certified for both Apple VAS and Google Smart Tap passes – configurable to automatically detect and read a merchant's own encrypted passes. VTAP pass readers can be easily integrated into equipment that reads QR codes, to aid migration from QR codes to NFC passes, and long-term mixed media environments.
For demonstration and development purposes only, we can provide NFC passes that will work with our VTAP readers out-of-the-box.
If you need advice on pass issuance options for production use – contact us.