Elevate loyalty revenue
using low-cost POS upgrade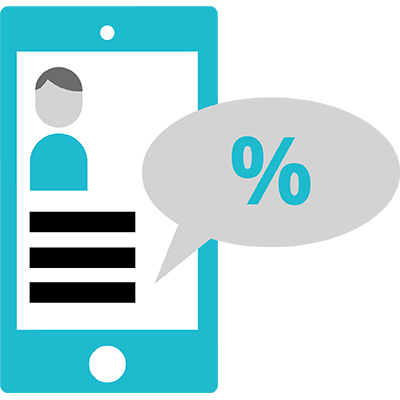 Loyalty members alerted to in-store offers – SMS/email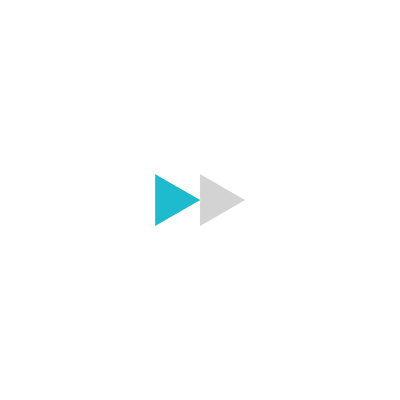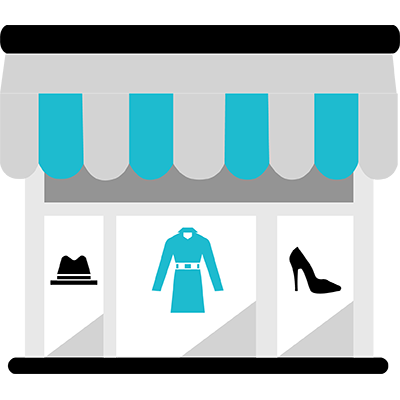 Customers visit retail store & select items to buy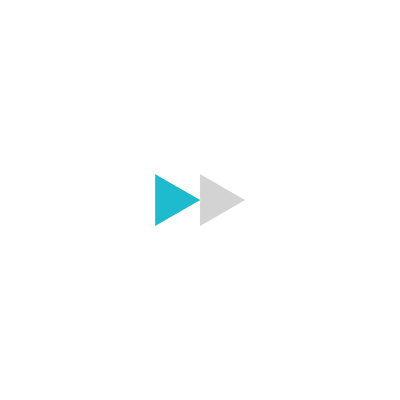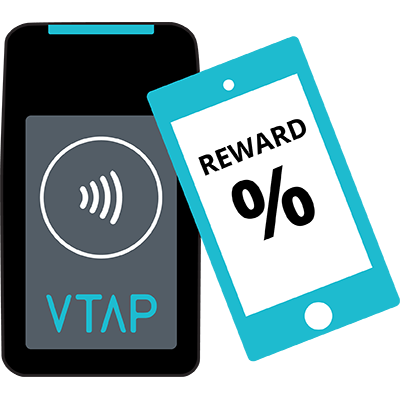 Customers just tap phone at checkout for loyalty rewards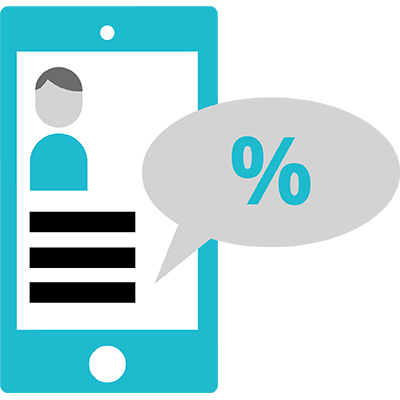 Loyalty members alerted to in-store offers – SMS/email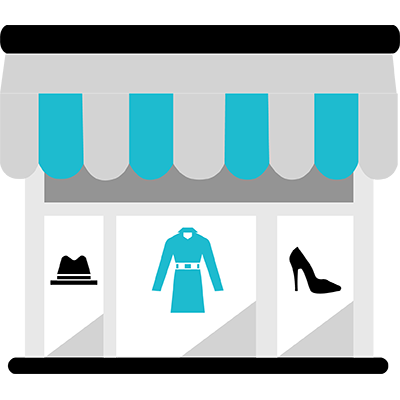 Customers visit retail store & select items to buy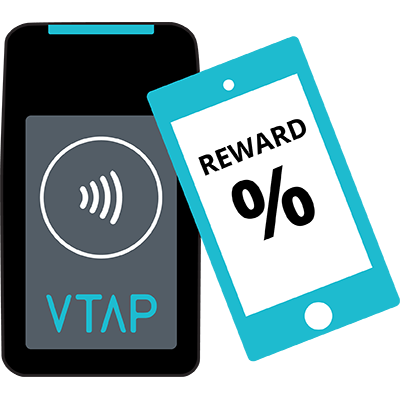 Customers just tap phone at checkout for loyalty rewards
NFC wallet passes for loyalty open-up the full marketing communication power of Apple Pay and Google Pay wallets. VTAP readers upgrade the loyalty experience without the cost of new POS terminals.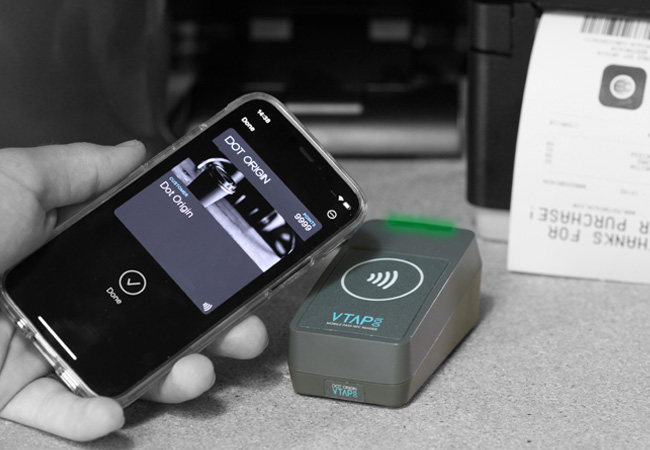 Low cost POS upgrade
.
✔ Deploy Apple and Google Pay NFC loyalty without upgrading payment terminals.
✔ VTAP easily replaces readers for legacy loyalty cards – thanks to in-built RFID card reading functionality and QR/barcode code scanner emulation.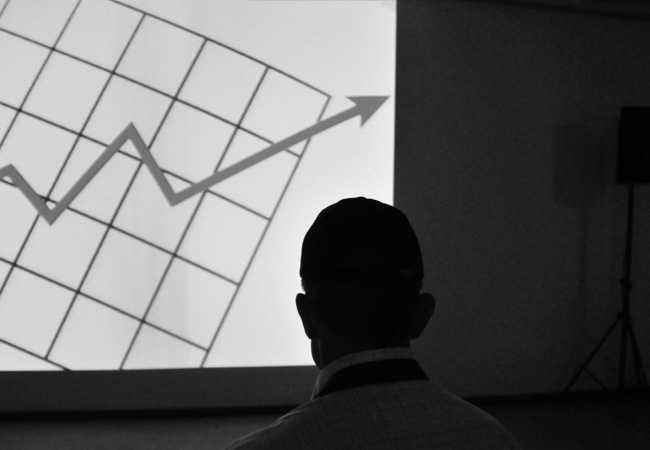 Enhanced customer data & analytics
.
✔ Capture every transation. Automatic selection of NFC loyalty passes from Apple or Google wallets means registering every purchase is effortless – with just a tap of a smart phone or watch.
✔ No searching for loyalty cards and no fumbling with magstripe or QR-code scanners.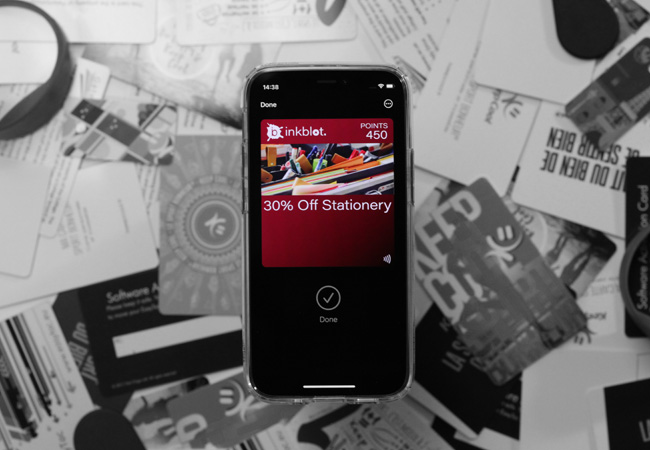 Engagement boost
.
✔ Mobile wallet tickets open-up a new communication channel with customers.
✔ Push notifications can engage customers with tailored messages – including reminders and incentives for in-store purchases.